Westhaven is much more than just a collection of homes and recreational amenities. It's all the best traditions of village life updated, expanded and elevated for today. Here, kids walk to school in the morning and ride bikes to the Skube Swim Center in the afternoon to compete with the Westhaven swim team. Neighbors meet at the Village Center for a slice of coal-fired pizza, a craft beer at the pub, or a quick stop at the bank. It's all here at their fingertips.
Every day is an adventure of your making. From window shopping on Front Street to a Saturday on the golf course, from a brisk workout at the fitness center to leisurely stroll surrounded by nature on miles of trails. Plus, there's a full calendar of signature events and celebrations at Westhaven: monthly outdoor movies, Porchfest concerts, farmers markets, Whisky Warmers and more.
RESIDENTS CLUB AND ACTIVITIES
At Westhaven, life is more convenient and rewarding by design!
There's plenty to do in this vibrant community, whether you're looking to splash around in the pool, wander along one of the nature trails, or try world-class recreational amenities including a Residents' Club, championship golf course and training facility, outdoor sports courts, and so much more. And throughout the year, there's a full calendar of festivals and events to enjoy with family and friends.
The impressive 15,000-square-foot clubhouse is a perfect place to experience all that Westhaven has to offer, including a state-of-the-art fitness center, movement studio, art center, 37-seat theater and a drop-in daycare. You can also catch a summer concert and join exclusive activities and festivities on The Great Lawn, or let the younger kids burn off a little energy at the Club playground.
DIVE INTO RESORT-STYLE POOLS
Fish Pool – Little ones aged 5 and under can get their feet wet in this shallow, unheated pool
Lap Pool – Try water aerobics or lap swimming in the heated saltwater pool, designated for residents aged 18+
Slide Pool – Let the kids go swimming in this medium-depth, unheated pool, which features a fun 119' water slide and refreshing "lazy river"
Skube Swim Center – competition swimming pool, fire pits, covered seating area, café & grill, and more.
Zero-Entry Pool – Families of all ages will enjoy this varying-depth, unheated pool with its beach-inspired sloped entry, spray features and a deeper end for experienced swimmers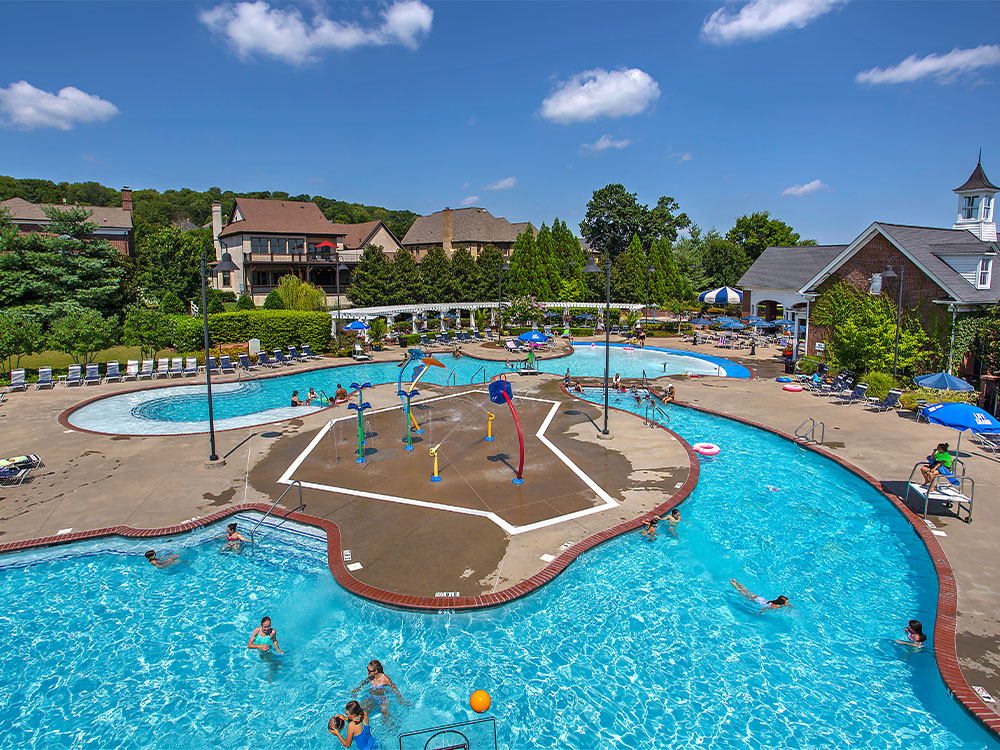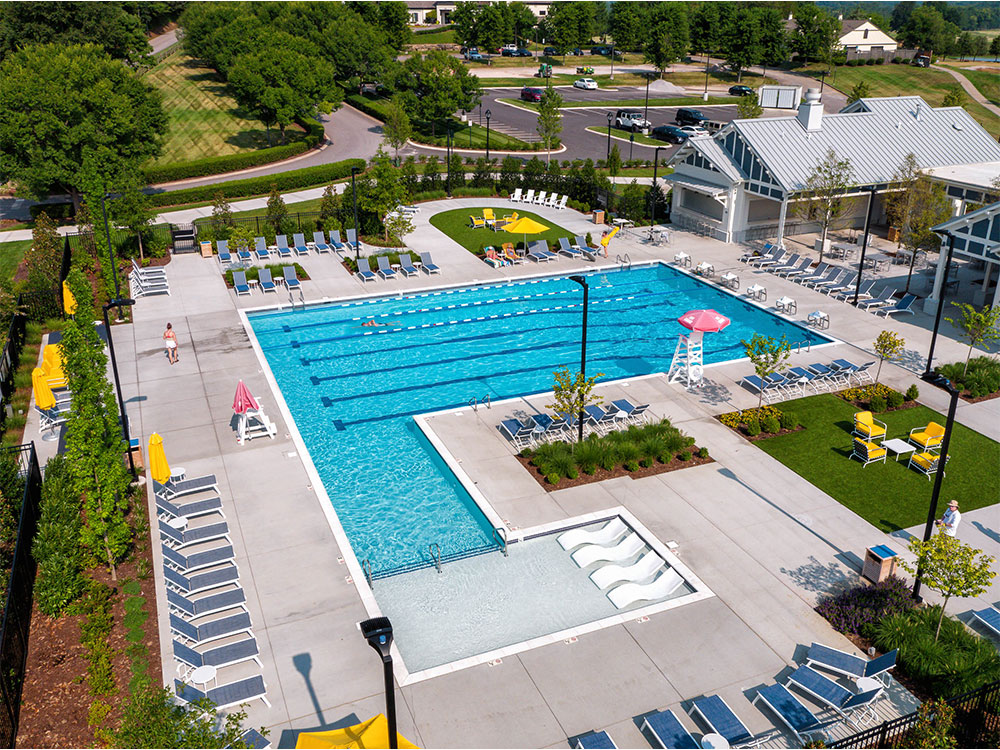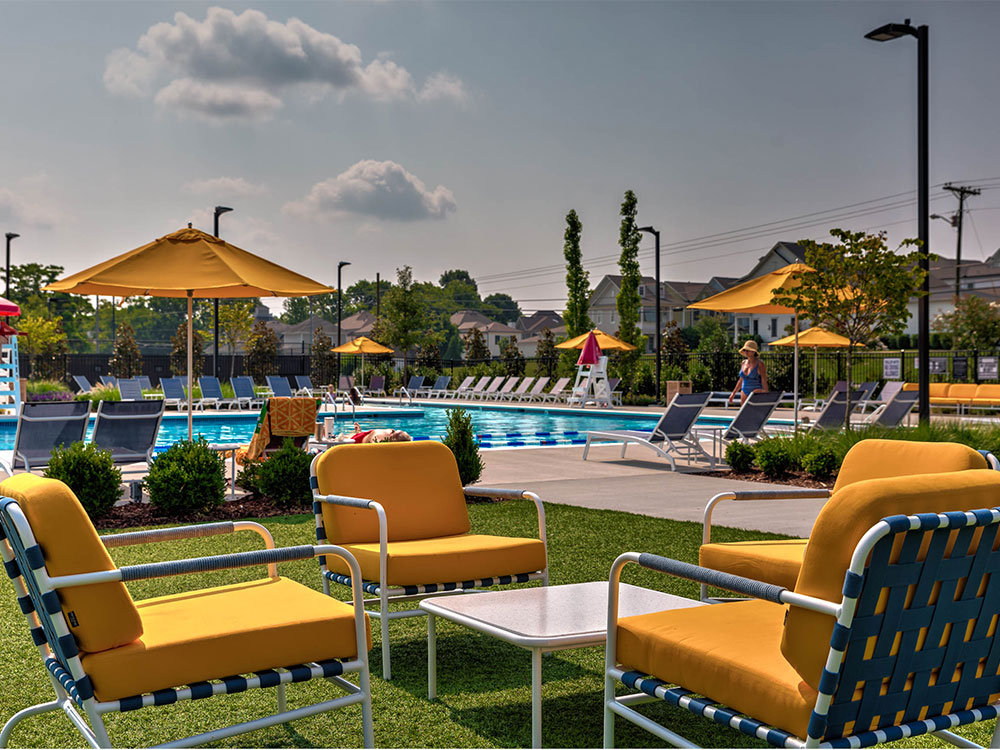 Westhaven's Fitness Center offers a full complement of strength training weights, as well as a variety of cardio equipment to build up muscle and bump up your heart rate. If you're planning to increase your strength, lose some weight or simply maintain your physical fitness, trainers are available to design a personalized exercise regimen. In addition, FIT2 includes stretching areas, and cardio and weight training in a convenient Village Center location on Front Street.
The Movement Studio also hosts yoga, tae bo, dance classes and so much more – drop by and see what's on the schedule! The flooring is specially designed for ease of movement and maximum joint and muscle support, so you'll never walk out of a class feeling more sore than you should.
UNLEASH YOUR INNER ARTIST
Get creative at the Westhaven Art Center, where members of the community can showcase their unique arts and crafts abilities! All of the materials and tools you might need to kickstart a grown-up DIY project or let the kids practice their finger-painting are stored here.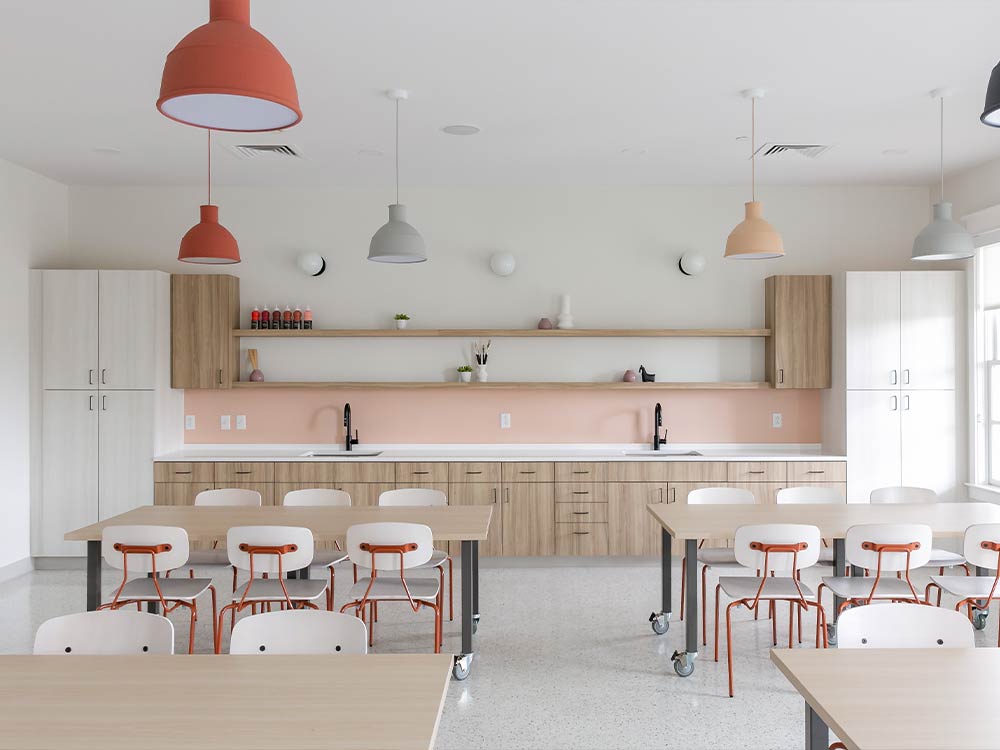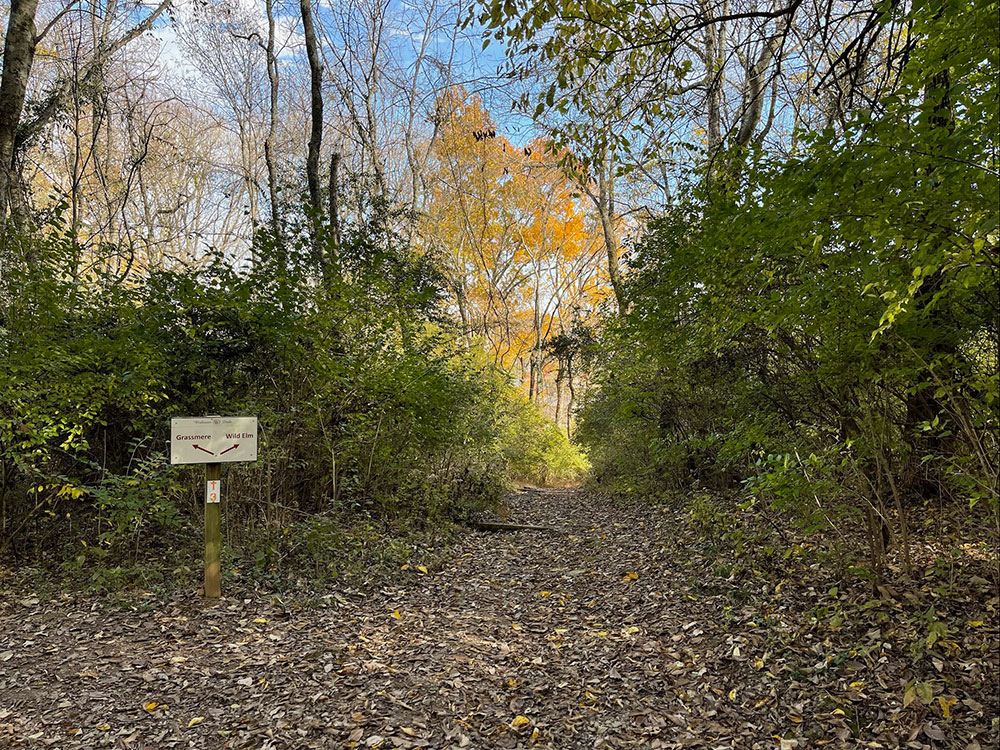 Westhaven residents can choose their ideal outdoor adventure on one of the seven nearby nature trails, which add up to a total of 9 miles. There's never been a more perfect time to get outside and get away from it all, whether you are seeking a stroll in the sunshine or looking to work up a sweat. Popular trail activities include walking, hiking and running – the "slope" trails in particular have steeper inclines and present a greater challenge, while other trails have an elevated start and then level out.
Access all the trails via Westhaven's Wild Elm or Grassmere trail heads, located in the heart of the community. Each path showcases the area's beautiful natural landscapes and a variety of local flora and fauna, and are labeled as either moderate or difficult.
If you're game for sports on the courts, you'll feel right at home at Westhaven. In addition to tennis courts at the Residents' Club, the community added competition pickleball courts at the Skube Swim Center. Perfect for a friendly match or serious competition with one of Westhaven's organized clubs.
Westhaven is proud to announce the all-new Skube Swim Center, which offers a competition swimming pool, event lawn, pickleball courts and more. It's a wonderful addition to the abundance of world-class recreation and popular social spaces already provided in this award-winning community.
Skube Swim Center is the perfect place for recreation and anytime celebrations with an all-new cafe, grill and poolside service. In addition to six lanes for serious swimmers, the pool is inviting for leisure activities as well.